freshMinerals
You can find freshMinerals at freshmineralsusa.com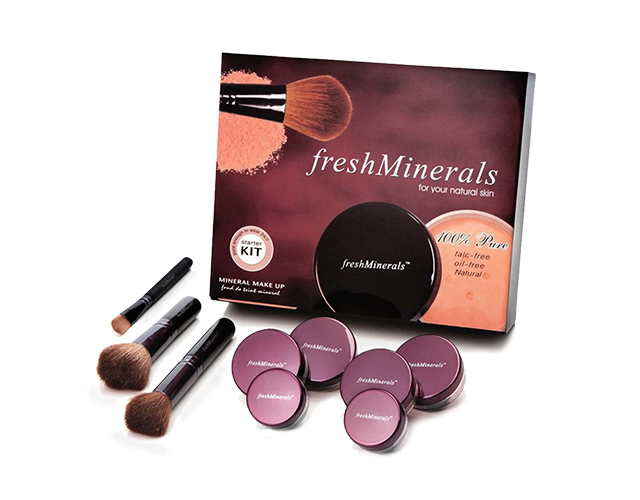 freshMinerals mineral cosmetics are the most simple and natural product you can put on your skin. The powder foundation contains a mixture of natural minerals and pigments which help to protect against aging, smooth out blemish areas of the skin, and contain skin rejuvenating benefits. The ingredients in fresh minerals protect the skin against harmful environmental pollutants and UVA rays, without clogging pores. Since freshMinerals are free of harmful fillers contained in the majority of cosmetic products on the market, it is the healthier way for a more beautiful you.
Features and Benefits:
– natural look
freshMinerals foundations are ideally applied on the skin and gives a natural color, shine and impeccable smoothness, which can not be achieved using conventional cosmetics. Unlike conventional cosmetics, freshMinerals does not create the effect of the face "mask", but it perfects the skin tone while maintaining its natural look. All the tonal resources of freshMinerals can be mixed together to achieve the desired tone.
– stability and long lasting freshness
Mineral pigments clean and moisturize the skin, keeping the freshness of the day. It perfectly blends with the skin, absorbing excess oil. Brand products of freshMinerals are waterproof so the makeup is kept all day without re-application. freshMinerals powder can even be used while swimming.
– useful for sensitive skin
Thanks to its natural origin, ingredients, mineral-based freshMinerals cosmetics are suitable even for sensitive skin.